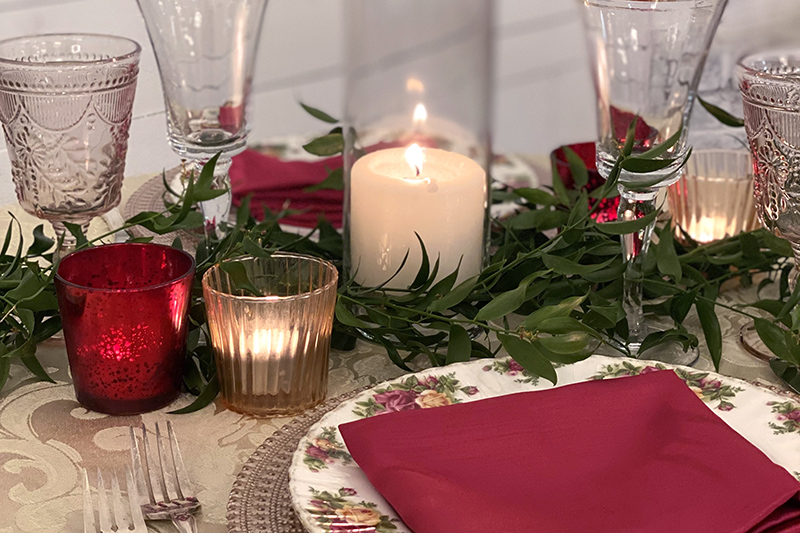 Effortless entertaining to bring connection & joy
Southern Graces Gourmet to Go is your secret to a stress-free celebration! Our versatile menu features delicious dishes to fit any type of gathering, from a casual business lunch or fashionable hors d'oeuvres party, to an elegant four-course dinner.

Our menu combines a balance of flavors, styles and textures for indulgent dishes that are sure to satisfy every palate. We source locally whenever possible, and promise to use the finest ingredients to ensure your food is fresh and delicious.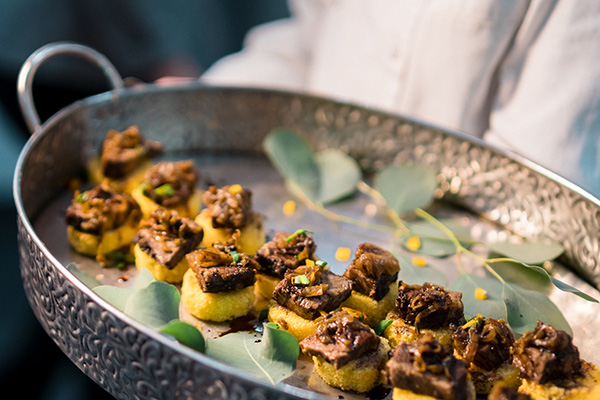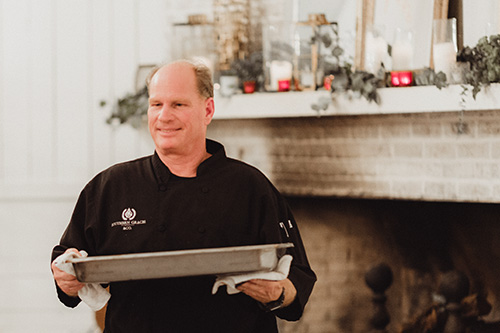 Executive Chef Christopher Hewitt graduated from the Culinary Institute of America at Hyde Park, NY and brings extraordinary talent and experience. Chef has earned many other awards and accolades, including Bluffton Today's Best Chef in Bluffton. He's an expert at taking everyday favorites and turning them into an extraordinary culinary experience!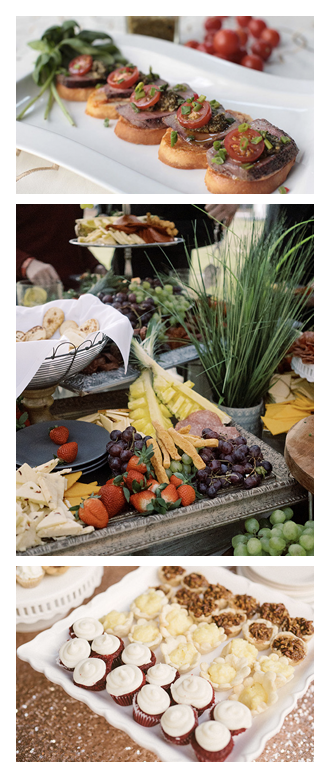 Our Gourmet to Go menu is designed to give you the enjoyment of hosting without the hassle of preparing the food! Meals come in disposable containers ready for you to serve. If desired, we'll include disposable plates and utensils. Food service is not included. Sales tax will be added to the order total.
Meals can be picked up or we'll deliver to you. Delivery fee is based on location: $25 for Bluffton, $40 for HHI, $50 for Beaufort and Savannah. Contact us for delivery availability to other areas. Pickup location is:
Hewitt Oaks
205 Stillwell Rd.
Bluffton, SC 29910
Menu changes or substitutions are not included with Gourmet to Go meals, but we'd be happy to provide you with a customized proposal at our standard pricing. We will make every effort to provide vegetarian, vegan, or gluten free accommodations with the included menu items whenever possible, provided we have advance notice.
Ready to sit back and let us do the party prep?
Everything here was fresh, I mean carrots were hand cut, potatoes were hand cut, cheese was hand shredded not from a bag and the meat was great quality! The desserts were nothing but delicious! The wild berry pie was our favorite! I will continue to get family meals during the week to save me a night off from cooking and get a delicious, quality meal! Oh, and bonus, the family games that come with the meals are fantastic, we were able to have intentional time and learn something new about everyone. Thanks so much Bethany and your team!
Fabulous food, extra touches, delivery to your door. Amazing value. A Mother's Day feast!! Super Southern cooking for your whole family.
Wonderful family to go meals. Great menu, easy order & pick up, the meals were wonderful!!
Wonderful experience and the food was amazing for a Memorial Day party. Everything was ready for us to set up and entertain. Will definitely order again.
We have lived in Bluffton for 12 years and just tried the Southern Graces Mother's Day brunch. It was phenomenal so they will be a staple during and after this quarantine.