Hurricane Matthew stormed through the southeastern coast in October, leaving a path of destruction in its wake. One thing it couldn't destroy, though, was the love and planned wedding day of Britt Bowe and Jamie Newton.
The two met in 2014, and discovered that all of Jamie's favorite things started with the letter B: beer, Boston, BBQ, baseball, and very quickly, Britt. He popped the question and they planned a fall wedding in their favorite destination – Beaufort, South Carolina.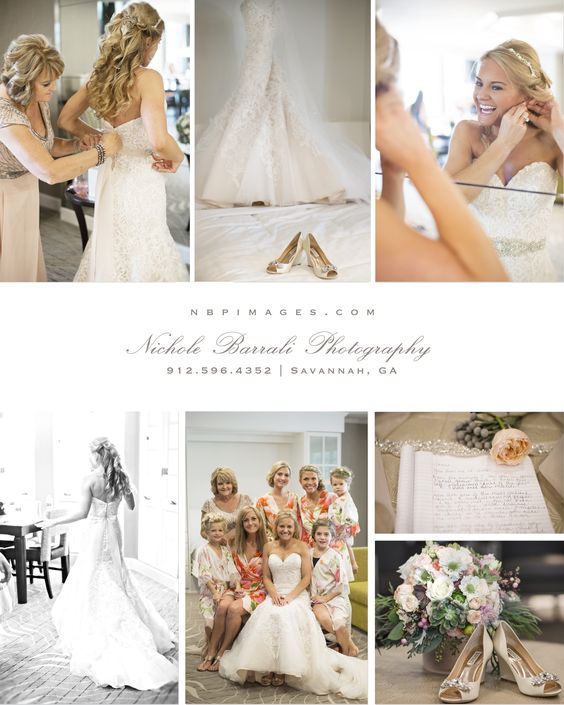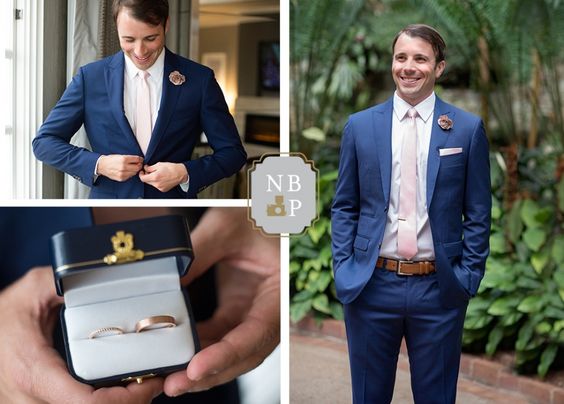 They chose Southern Graces to plan, design, and cater their wedding at the charming Beaufort Inn on October 8, 2016. However, a week before the wedding the couple was getting very nervous. They were not nervous to say their vows or promise each other a lifetime of wedded happiness; that, they were sure of. They were uneasy because the approaching tropical storm was anticipated to turn into a powerful hurricane – and would hit Beaufort on the same day as their wedding.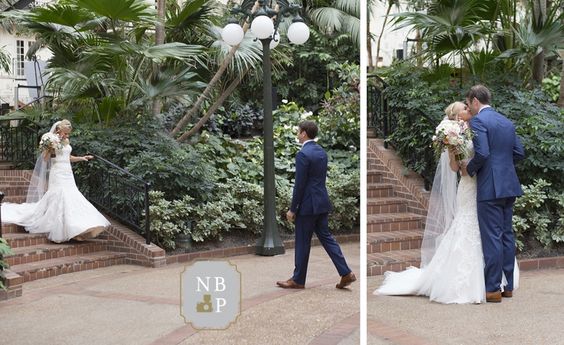 Sometimes tropical storms have a way of running out of steam before they ever reach land, and everyone hoped that the same would happen for Matthew. On October 5th, just three days before their wedding, a mandatory evacuation was ordered for Beaufort, SC and Britt and Jamie, along with their wedding planner Bethany Boles Hewitt, knew that the wedding they had planned simply could not happen.
Bethany had gotten to know Britt and Jamie, and knew how hard that decision was for them to make. Rather than sending them on their way to another venue in a dryer city, she came up with another solution – but it wouldn't be easy. What they did instead required every ounce of the wedding know-how that the Southern Graces team could muster – they stuck by the couple and moved their entire wedding to Nashville, Tennessee!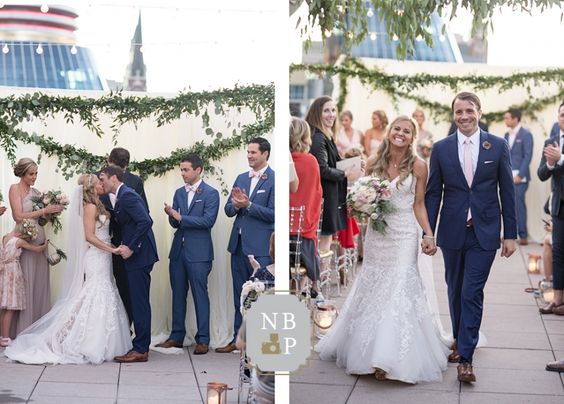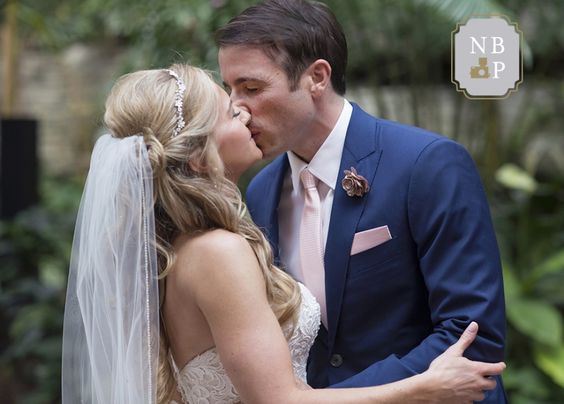 The entire wedding had to be re-planned, and Southern Graces had only three days to do it. Bethany's team packed up and hit the road for Nashville, bringing the whole party with them including all of the rentals that Britt and Jamie were planning to use in Beaufort. The team found and booked a new ceremony and reception venue, hotel block for guests, rehearsal dinner venue, and all new vendors. For Britt and Jamie's guests, they completely redesigned the wedding weekend booklet from listing Beaufort attractions to instead detailing the best places to eat and shop in Nashville. They even found incredibly helpful printers in Nashville to make sure everything would be ready in time. Southern Graces did everything they possibly could to make sure the bride and groom never felt the effects of the transition – and it paid off.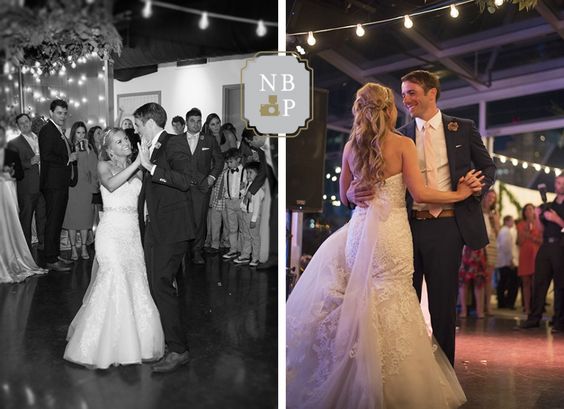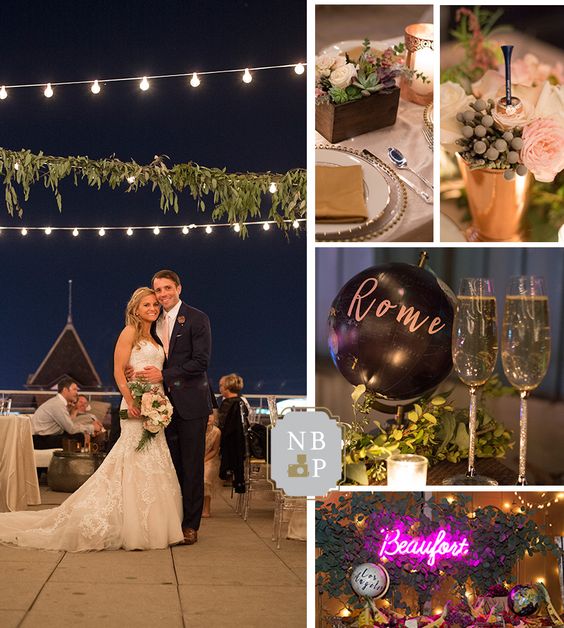 Britt and Jamie's wedding was a stunning vision set atop a romantic rooftop in downtown Nashville. Soft lights lit the space while the couple said their vows and personal touches graced each and every table, as if a Nashville wedding was the plan all along. Britt and Jamie kept their sense of humor that weekend, and even had Hurricanes for their guests at Friday's welcome party, celebrating life's curveballs and acknowledging that nothing was going to stand in their way of becoming husband and wife.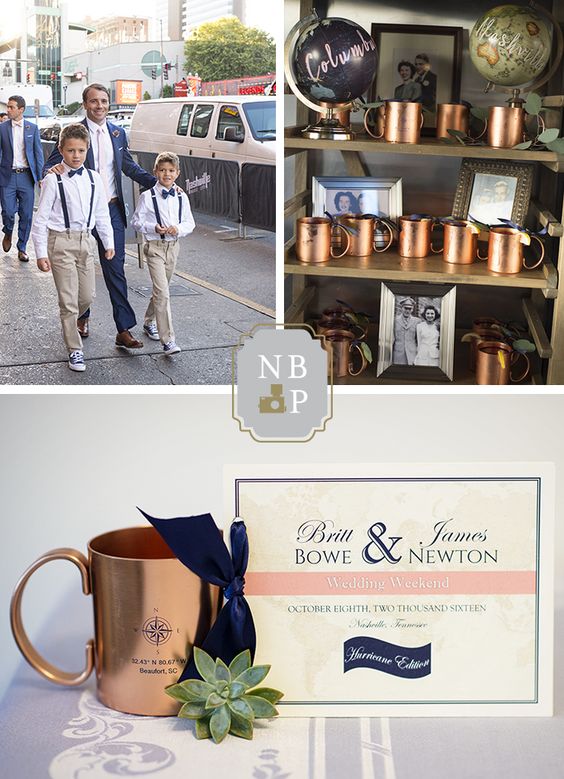 Planning, Design, Florals and Catering: Southern Graces
Photography: Nichole Barrali Photography
Makeup: Erika, Oh Darling Artistry
Hotel Accommodations and First Look Location: Opryland Resort & Convention Center
Ceremony & Reception Venue: Aerial, Nashville, TN
Ceremony Music: Low Country Strings
Reception Band:  The Retreat Band