TO CELEBRATE VALENTINE'S DAY!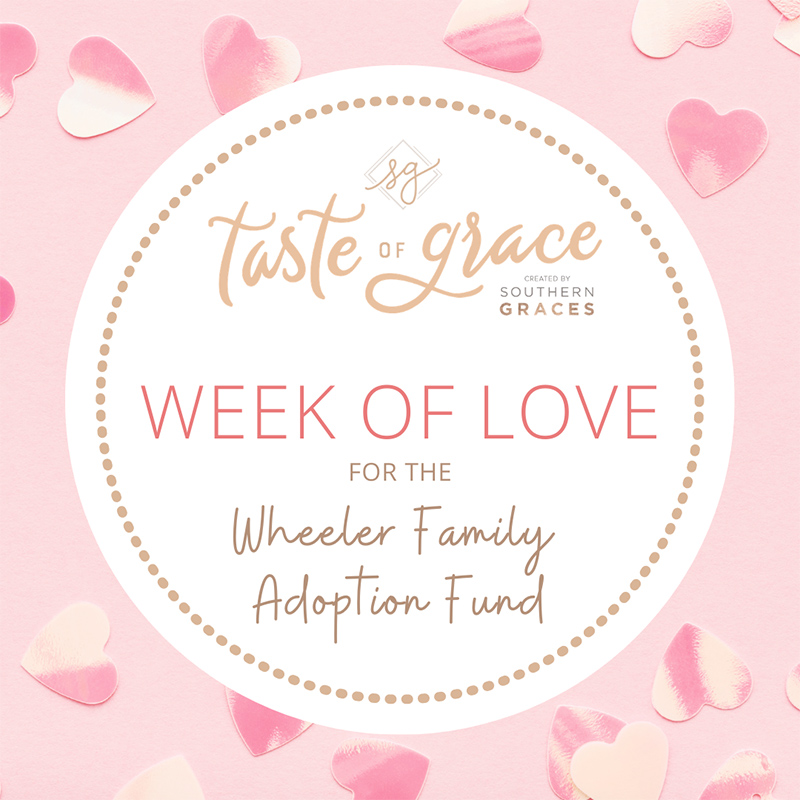 This February we want to make sure that everyone is feeling the L-O-V-E! Come spend an evening (or several) at Hewitt Oaks and let us treat you and your cutie pie, best gals, and kiddos to a sweet and special Valentine's experience!
As part of our Taste of Grace mission, we've set a WILD goal to raise $20,000 for the Wheeler Family Adoption Fund to support them as they take the next steps to add to their precious family!

Bid online to win incredible gifts from our generous local sponsors. 100% of your bid goes to the Wheeler Family Adoption Fund!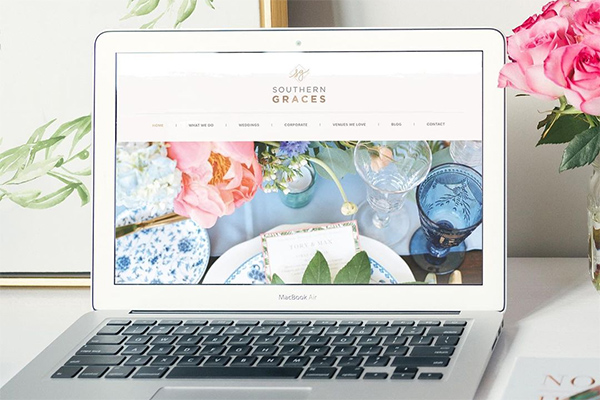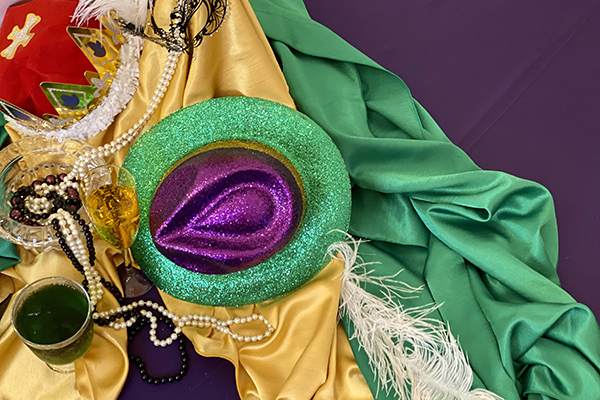 As the grand finale to our Week of Love, join us for a fun & festive evening of gourmet Cajun-inspired food and delish Signature Cocktails! 100% of ticket sales will go to the Wheeler Family Adoption Fund!
VALENTINE'S FRIENDSHIP TEA

Treat yourself and a friend to a fun & fancy tea with delectable finger foods, prizes, and charming decor. 100% of ticket sales will go to the Wheeler Family Adoption Fund!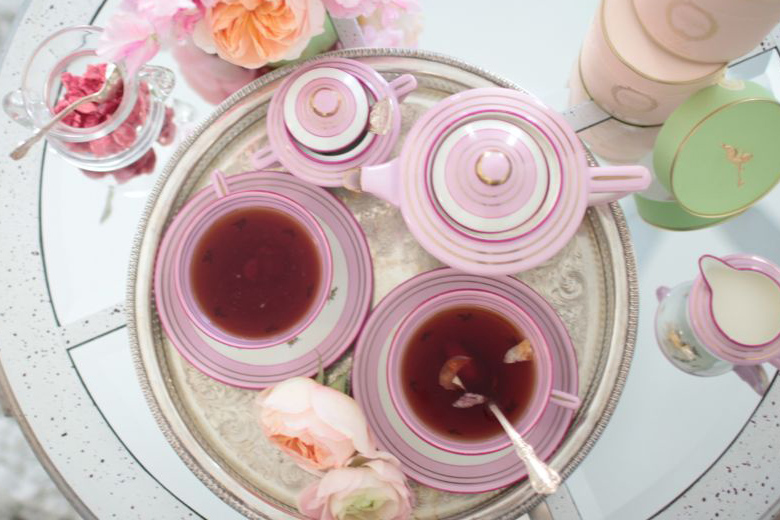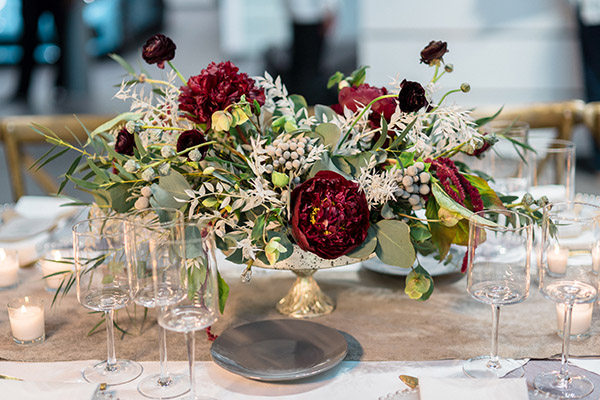 VALENTINE'S DINNER POP-UP BISTRO

Bring your sweetheart for a romantic and relaxed evening of culinary delights!

Celebrate your best gal pals with wine tasting, hors d'oeuvres, games, prizes & styled photo ops. 20% of proceeds from the Kendra Scott pop-up shop will be donated to the Wheeler Family Adoption Fund!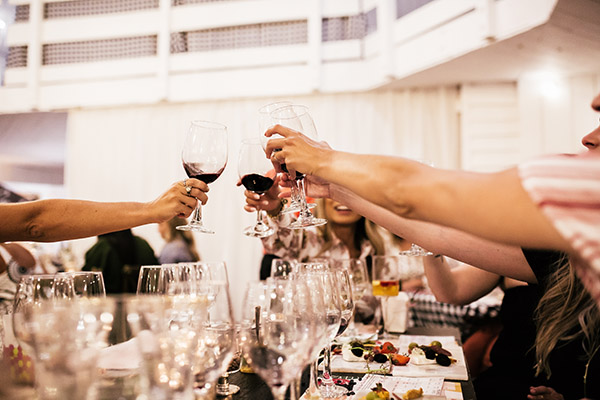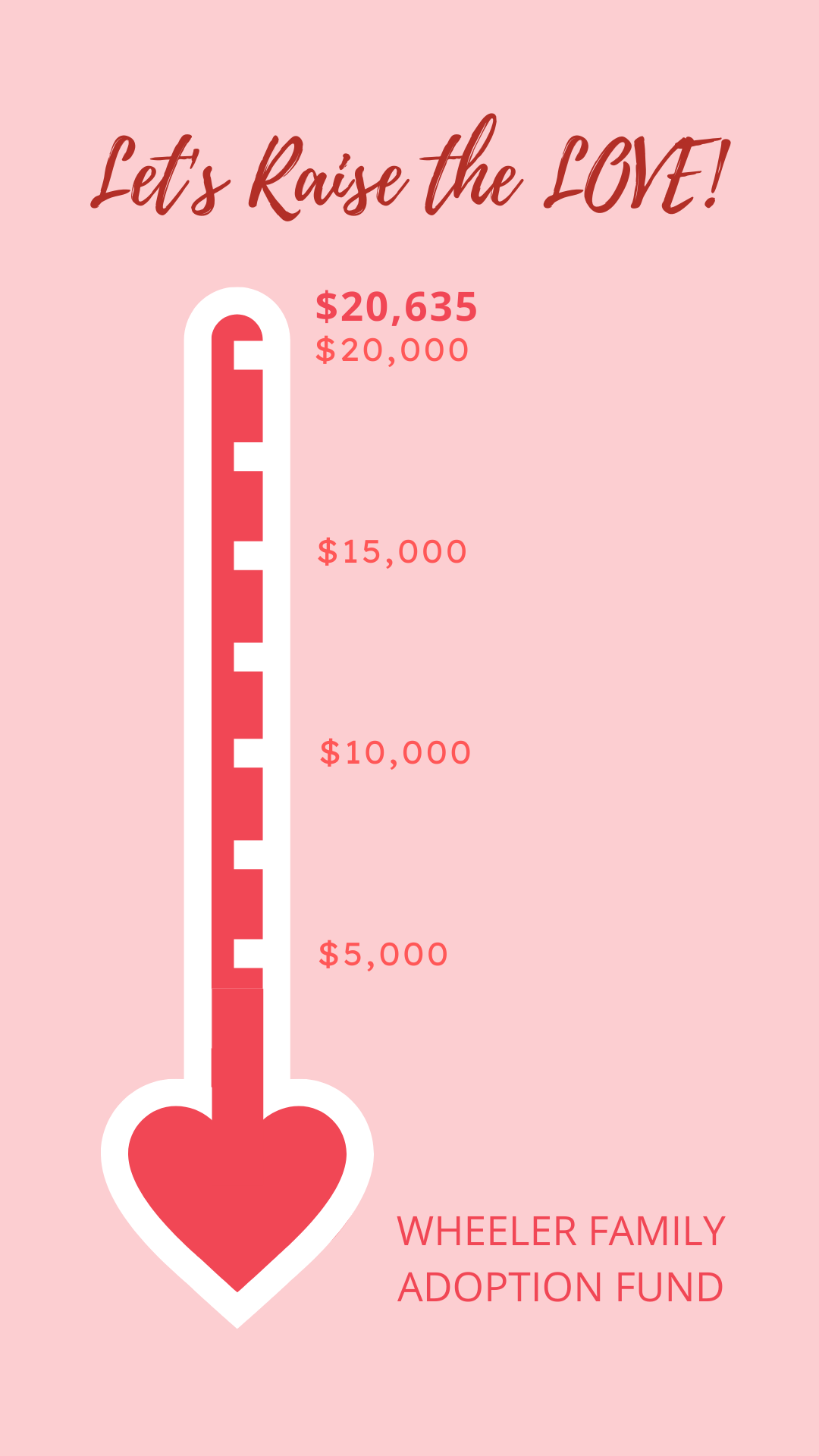 Updated February 20, 10:15pm
We know that we can reach our $20k goal, but not without the help of our fabulous community rallying around us to make it happen! Here's how you can get involved:
Online Silent Auction, February 14-20 — $12,622.64
Week of Love Celebration Dinner, February 20 — $2,195
Valentine's Friendship Tea, February 14 — $1,810
Valentine's Pop-Up Bistro at Hewitt Oaks, February 13 — $860
Valentine's Dinner at Home, February 12 — $240
Galentine's Soirée, February 11 — $2,742.38
Donations — $165
We're donating our services so that 100% of ticket sales for upcoming events will go to support the Wheelers. PLUS we've joined forces with a whole community of people and local businesses who have generously donated items and services for our raffles, giveaways, and the Online Auction!
When you hear the Wheeler Family's story, you'll see why coming alongside them in this mission has been a complete no-brainer for us!
Emanuel and Kendra Wheeler are devoted local teachers and loving parents to three beautiful boys. A few years ago, they experienced unimaginable loss after their daughter, Dawson, passed away just a few hours after her birth.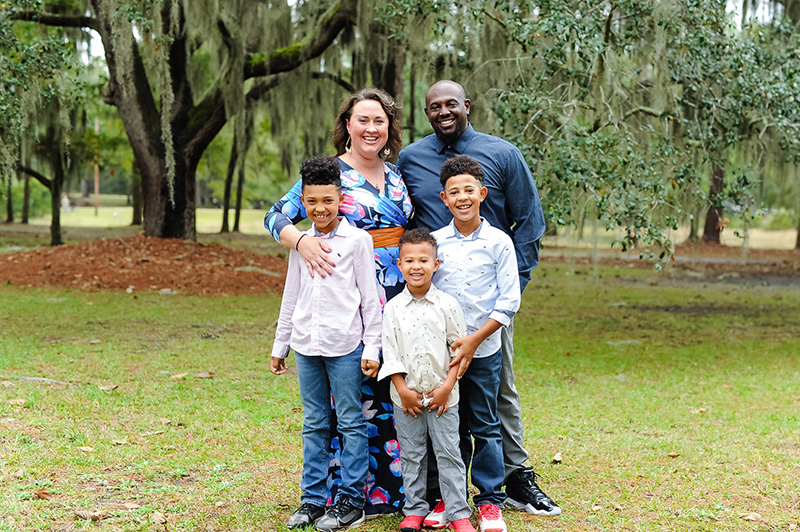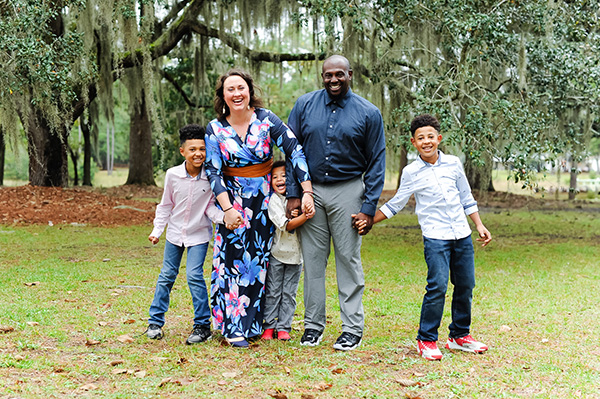 Photos by Silly Goose Photography
Their heartache through the grieving process has blossomed into beautiful acts of kindness and remembrances in honor of Dawson. Surprisingly, one of the unexpected opportunities that they were presented with was adoption. After processing a myriad of questions, fears and doubts, it became clear that this was something God had placed on their hearts for a reason and they have bravely decided to open their hearts & home to the journey of adoption.
Share the love with this precious family!
Taste of Grace is sponsored by Southern Graces, a full-service event production and catering company known for stunning events and award-winning cuisine.
The Taste of Grace fund helps us put our core values of Outrageous Hospitality and Wild Generosity into action by donating a portion of our services to provide extraordinary events for non-profits and families in our community. We love being able to offer our time and talents to give back and show gratitude for all that we've received!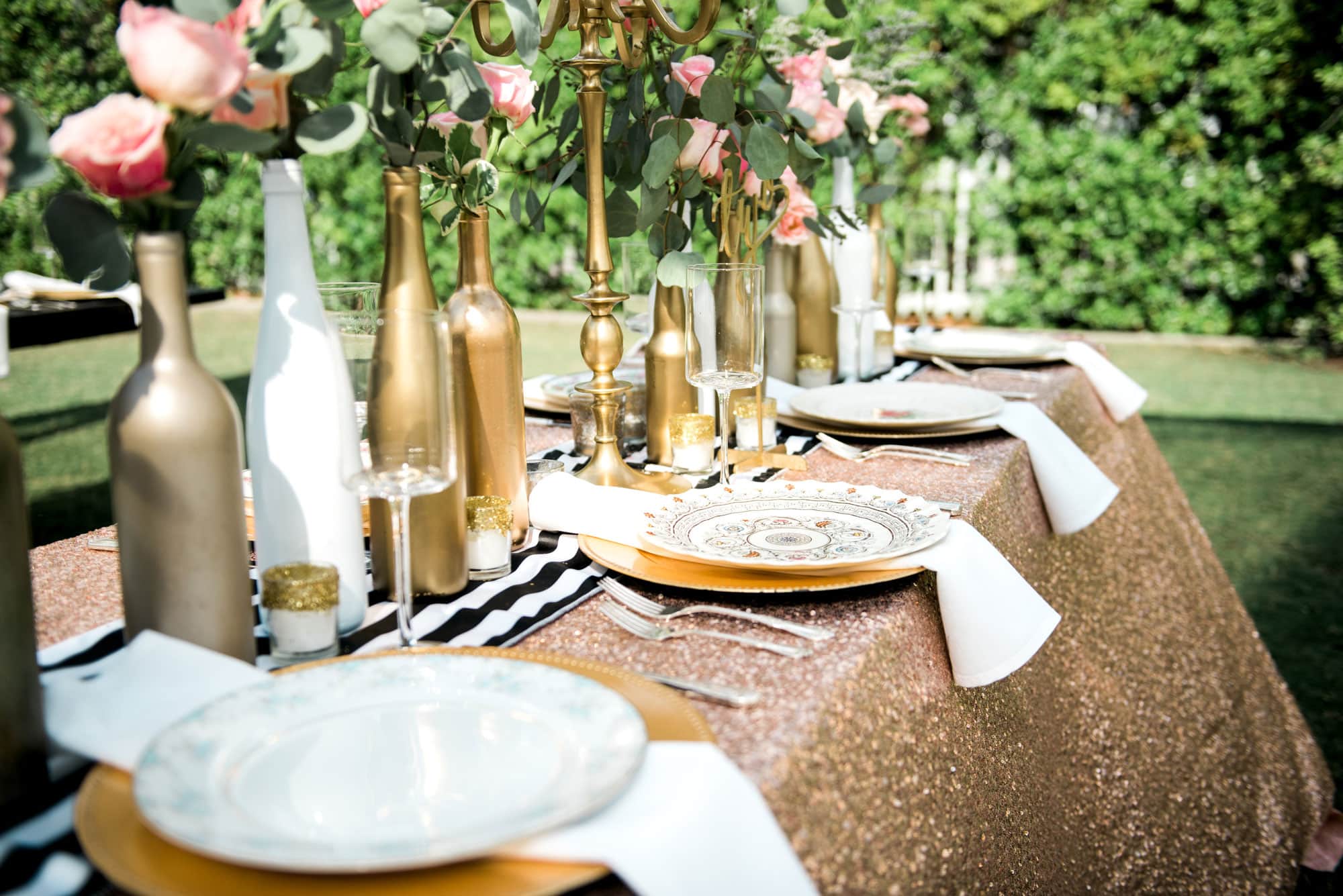 What extra food safety precautions are you taking?
We're limiting the number of people involved in food prep by operating with only our leadership team, who will be wearing gloves and masks. We are also checking each person's temperature before starting work each day. In addition to our usual food safety practices, we have increased the frequency for sanitizing of food contact surfaces, equipment, and utensils.
Will the food be hot when I get it?
Your Valentine's meal will be properly chilled down after being prepared, and we provide easy instructions for reheating the meal.
What if I change my plans and want to cancel my order?
Valentine's orders are non-refundable. However, you are welcome to transfer your order to someone else or give it as a gift! Please contact us at 843.757.4600 during standard business hours if you would like to do so.
Everything here was fresh, I mean carrots were hand cut, potatoes were hand cut, cheese was hand shredded not from a bag and the meat was great quality! The desserts were nothing but delicious! The wild berry pie was our favorite! I will continue to get family meals during the week to save me a night off from cooking and get a delicious, quality meal! Oh, and bonus, the family games that come with the meals are fantastic, we were able to have intentional time and learn something new about everyone. Thanks so much Bethany and your team!
Fabulous food, extra touches, delivery to your door. Amazing value. A Mother's Day feast!! Super Southern cooking for your whole family.
Wonderful family to go meals. Great menu, easy order & pick up, the meals were wonderful!!
Wonderful experience and the food was amazing for a Memorial Day party. Everything was ready for us to set up and entertain. Will definitely order again.
We have lived in Bluffton for 12 years and just tried the Southern Graces Mother's Day brunch. It was phenomenal so they will be a staple during and after this quarantine.
"Your passion for creating beautiful, joy-filled events & celebrations is so evident!! Thank you for the amazing feast we got to partake in this evening... my mouth is salivating at just the memory of my meal!! Your staff made each & every guest feel like they were the most important person in the room - as they served us with pleasure and confidence."