SOUTHERN GRACES GIFT CERTIFICATE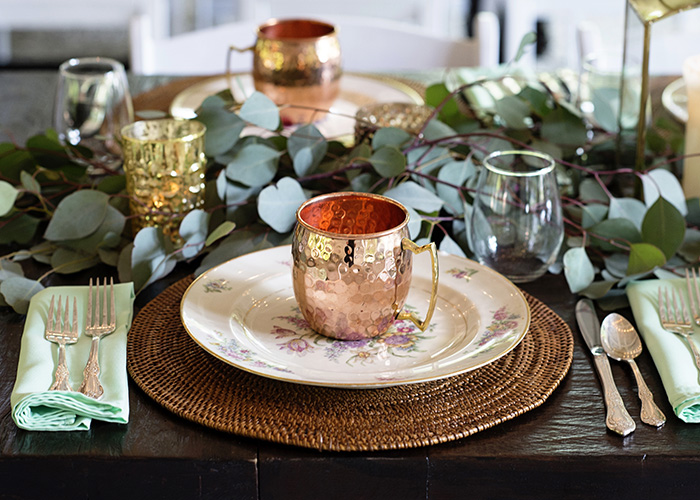 Choose the experience that sounds most delicious to you!
From Cooking Classes to Soirées and Holiday Meals to stunning floral arrangements, Southern Graces gift certificates can be redeemed for a wide variety of options. No matter what you choose, get ready for a delicious experience!
Signature Gift Certificates can be redeemed toward any event hosted by Southern Graces or Hewitt Oaks. We have a variety of events to choose from each month with seasonal themes and unique experiences. We look forward to hosting you soon!

Enjoy a relaxing night out as Chefs Christopher and Bethany Hewitt demonstrate how to cook a deliciously indulgent meal. Dine in the courtyard under graceful oaks, surrounded by sweeping Lowcountry views. Our chefs will show you their tips and secrets for preparing each dish, and you'll get all the recipes to take home with you!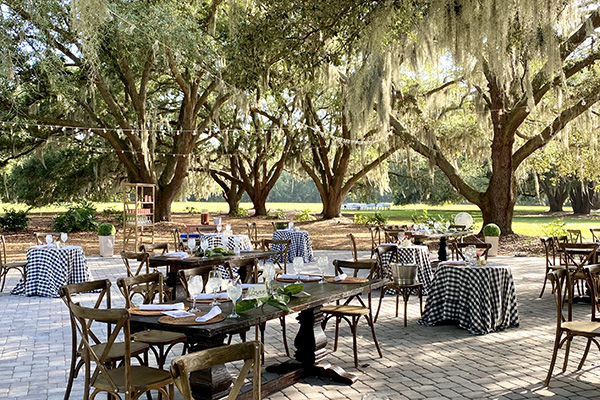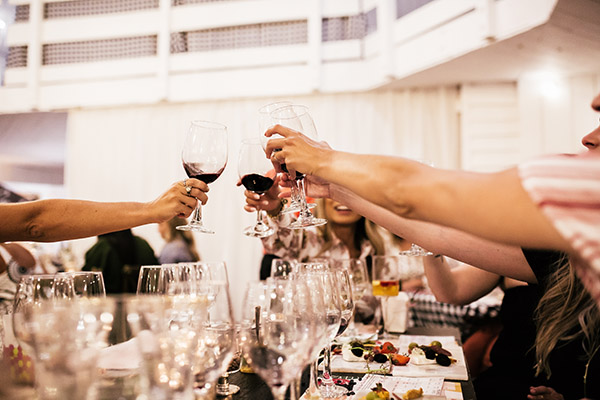 Hewitt Oaks Soirées are THE destination for a fun girls night out! Join us for wine tasting, delicious bites, games, styled photo booth, and more! Each Soirée features a different seasonal theme with stunning decor, unique experiences and delicious cuisine that you can't get anywhere else!

Our Kids Baking & Cooking challenges give aspiring young chefs, ages 8-14, a fun day of kitchen projects in an energetic & empowering atmosphere. Kids will learn new baking skills and create an array of delicious treats with fun challenges, prizes, and tips for success provided by our chefs. Bakers will get to take home what they create to share with friends & family.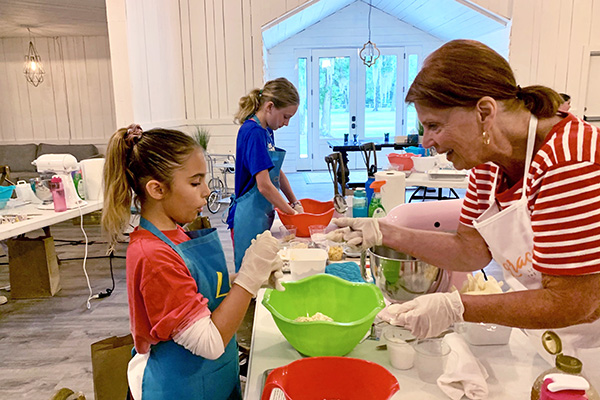 For everyday meals and special occasions, we want  you to be able to focus on the people around the table more than getting the food on the table! These delicious options take the shopping, cooking, and kitchen cleanup off your list to give you more quality time with the ones you love.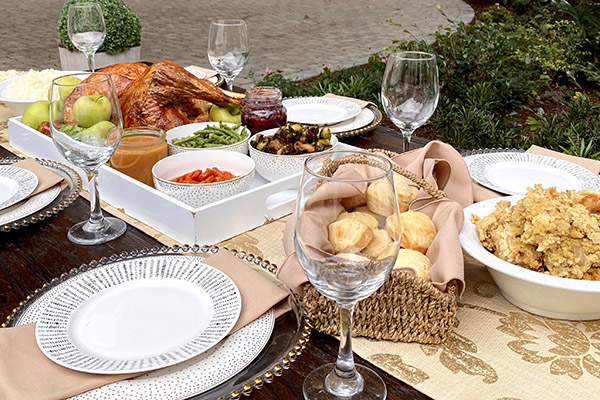 Southern Graces holiday meals give you a delicious feast for your celebrations and more time to spend with the ones you love since we do the shopping and cooking for you! From Fourth of July Picnic Packs to Thanksgiving Family Dinner and Easter Morning Brunch, these extra special meals are always a hit!
We believe in celebrating life with good company and mouth-watering food, all in a stunning setting, created just for you and your guests. From florals to food and everything in between, our talented in-house designers will bring your vision to life!

We can create any type of fresh floral design you'd like! Whether a showstopping centerpiece or elegantly simple table decor, floral arrangements are perfect to have made for a special occasion or just for you to enjoy!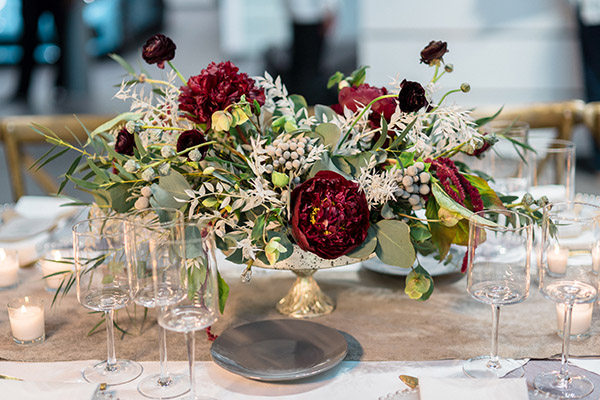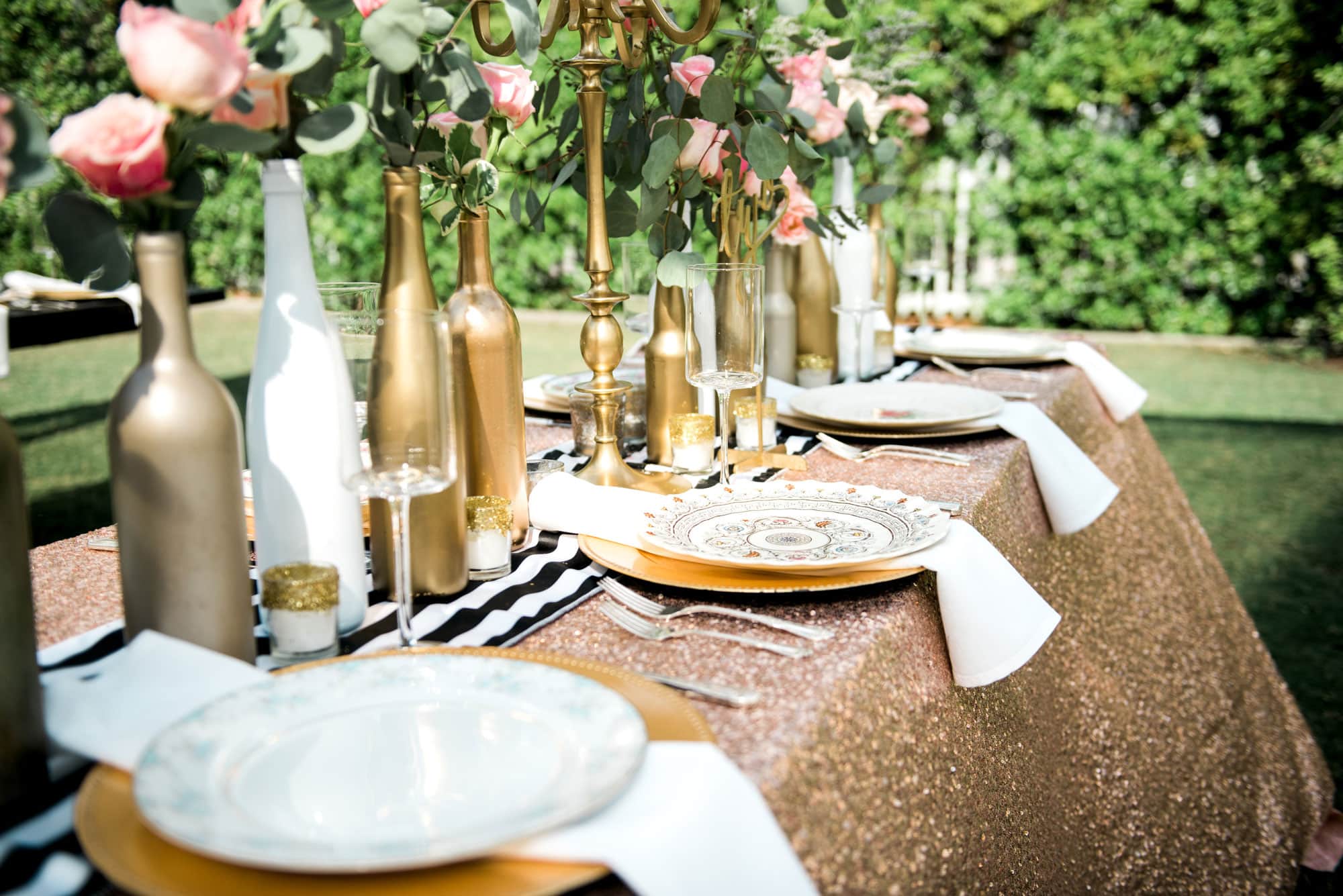 EVENT PLANNING, CATERING & DESIGN

If you're planning a special event or party, Signature Certificates can be used toward Southern Graces event planning, catering & design services. Our in-house team will handle all of the details, so you can relax, take a sip, and have fun at your own party!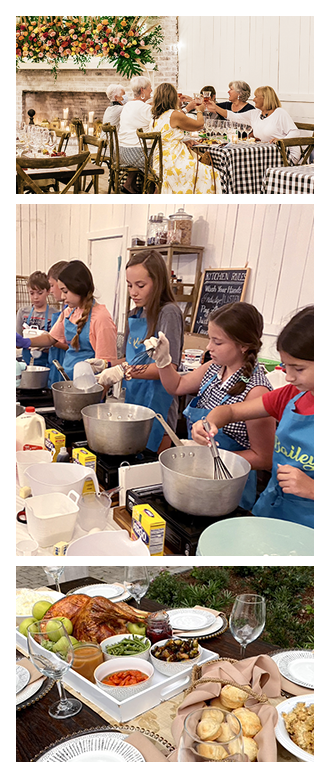 All gift certificates are non-refundable and are not redeemable for cash. Certificates are valid one (1) year from the date of purchase.
Email our
Event Concierge
to reserve your ticket for the event or meal of your choice. Your certificate is not your ticket. Our Event Concierge will send you an email confirmation for your ticket or meal.
SUBSTITUTIONS & TRANSFERS
If you are gifted an experience, but wish to use it for a different event or meal, you can do so pending availability. If you register for a class and miss it, your certificate is not reusable as it is considered just like cash or credit card payment and is not refundable.
Ready to redeem your certificate?
Would you like to give a delicious Southern Graces experience to someone special?
Can I order more than 4 servings at a time?
Yes certainly! You can order up to 11 servings for each meal. Just make sure to specify the quantity when you place your order. If you'd like to place an order for 12 or more servings, please give us a call at 843.757.4600
What extra food safety precautions are you taking?
We're limiting the number of people involved in food prep by operating with only our leadership team, who will be wearing gloves and masks. We are also checking each person's temperature before starting work each day. In addition to our usual food safety practices, we have increased the frequency for sanitizing of food contact surfaces, equipment, and utensils.
Will the food be hot when I get it?
Family Meals are properly chilled down after being prepared, and we provide instructions for reheating or freezing the meal.  If you WOULD like it hot when picked up or delivered, please let us know when placing your order and we're happy to accommodate!
What type of family activities do you include?
Each meal order includes a family activity to do together at home, such as an indoor scavenger hunt or Would You Rather cards for a fun game that can be played around the table.
Everything here was fresh, I mean carrots were hand cut, potatoes were hand cut, cheese was hand shredded not from a bag and the meat was great quality! The desserts were nothing but delicious! The wild berry pie was our favorite! I will continue to get family meals during the week to save me a night off from cooking and get a delicious, quality meal! Oh, and bonus, the family games that come with the meals are fantastic, we were able to have intentional time and learn something new about everyone. Thanks so much Bethany and your team!
Fabulous food, extra touches, delivery to your door. Amazing value. A Mother's Day feast!! Super Southern cooking for your whole family.
Wonderful family to go meals. Great menu, easy order & pick up, the meals were wonderful!!
Wonderful experience and the food was amazing for a Memorial Day party. Everything was ready for us to set up and entertain. Will definitely order again.
We have lived in Bluffton for 12 years and just tried the Southern Graces Mother's Day brunch. It was phenomenal so they will be a staple during and after this quarantine.
"Your passion for creating beautiful, joy-filled events & celebrations is so evident!! Thank you for the amazing feast we got to partake in this evening... my mouth is salivating at just the memory of my meal!! Your staff made each & every guest feel like they were the most important person in the room - as they served us with pleasure and confidence."