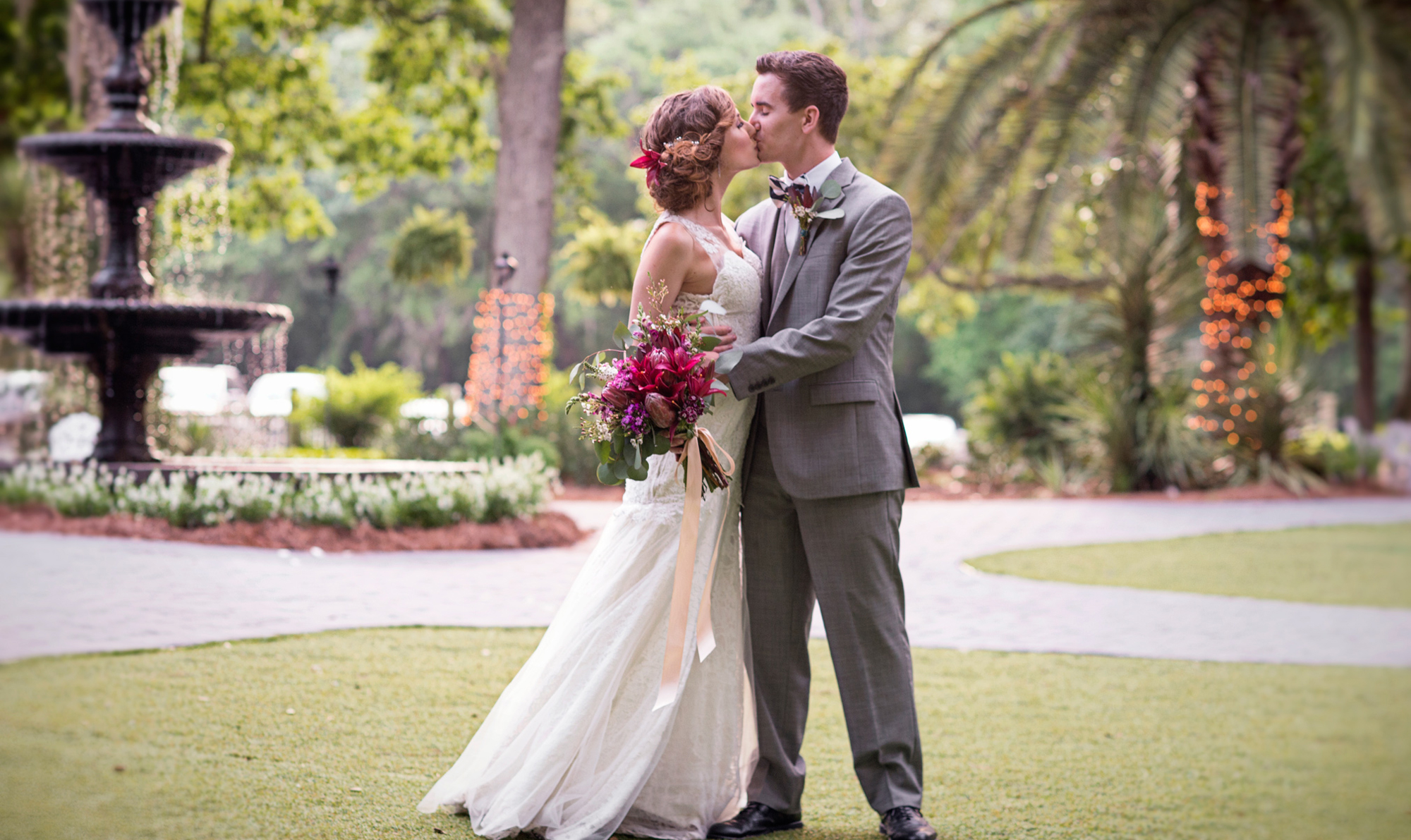 Lowcountry Weddings
Say "I Do" with Style & Grace
At Southern Graces, we love celebrations – in fact, it's what we're all about! When Bethany Boles Hewitt founded Southern Graces in 2002, she did so combining the love of her three favorite things: food, fun, and flowers. Today, these three passions are still a cornerstone of Southern Graces, and make every wedding we design and cater truly spectacular. A wedding is the truest celebration of love there is, and we work hard every day to make our couples' wedding celebrations absolutely perfect with our wedding planning, design, florals and catering services.
Full Service Weddings in the Lowcountry and Savannah
Southern Graces is unlike any other wedding or event vendor you've heard of. Our company was founded by award-winning chefs, and truly, indulgent food is the heart and soul of what we do. We combine our talent for creating delicious food with our passion for throwing the most fabulous celebrations to provide unique, inspired weddings for every couple we are blessed to work with. Our well-honed organization and planning skills allow us to handle every single aspect of your wedding in-house, so your important details never get lost in the shuffle or miscommunicated among a large wedding team.
How We Help
When you choose Southern Graces to help plan your wedding, you get a personal Wedding Planner to assist you throughout your whole planning process. Your Planner will provide recommendations based on years of experience from working in the wedding industry, and tailor suggestions to your specific style and budget. We will work one on one with you to determine how best to make your wedding truly spectacular based on your venue, guest count, and theme.
We'll walk you through our different catering options, and provide suggestions along the way. We will never make you select options off of a set menu; everything about your wedding should be personal, so we make it that way. We offer a wide variety of hors d'oeuvre, entree, and dessert options for you to choose from, and if you want something not on the menu – you have only to ask. Our Executive Chef can accommodate almost any dietary restrictions or taste preferences you may have. Once you have an idea of what you would like to serve at your wedding, we invite you to join us at the Southern Graces Bistro for a tasting.
Last but certainly not least, your Wedding Planner will need to know your vision for your wedding day in order to plan and design a cohesive, stunning ceremony and reception. We'll use any information you provide, whether you have only a Pinterest board or you already have your dress and your wedding party's ensembles picked out! Once we have an understanding of your budget and your vision, we'll go to work! We will handle all vendor contracts and negotiations, including reviewing contracts to make sure that everything is exactly right before you sign on the dotted line.
We do all of this because you are our top priority, and we genuinely want for you to have the wedding day you have always dreamed of. It is our goal for you to enjoy your engagement and your wedding planning just as much as you enjoyed falling in love with your soon-to-be spouse!
Weddings Gallery
We'd never ask you to trust us with a day so important to you without showing you that we are more than up to the task! Check out our Real Weddings gallery to see some of the weddings we've planned, designed and catered, then send us an email to set up your first planning session!